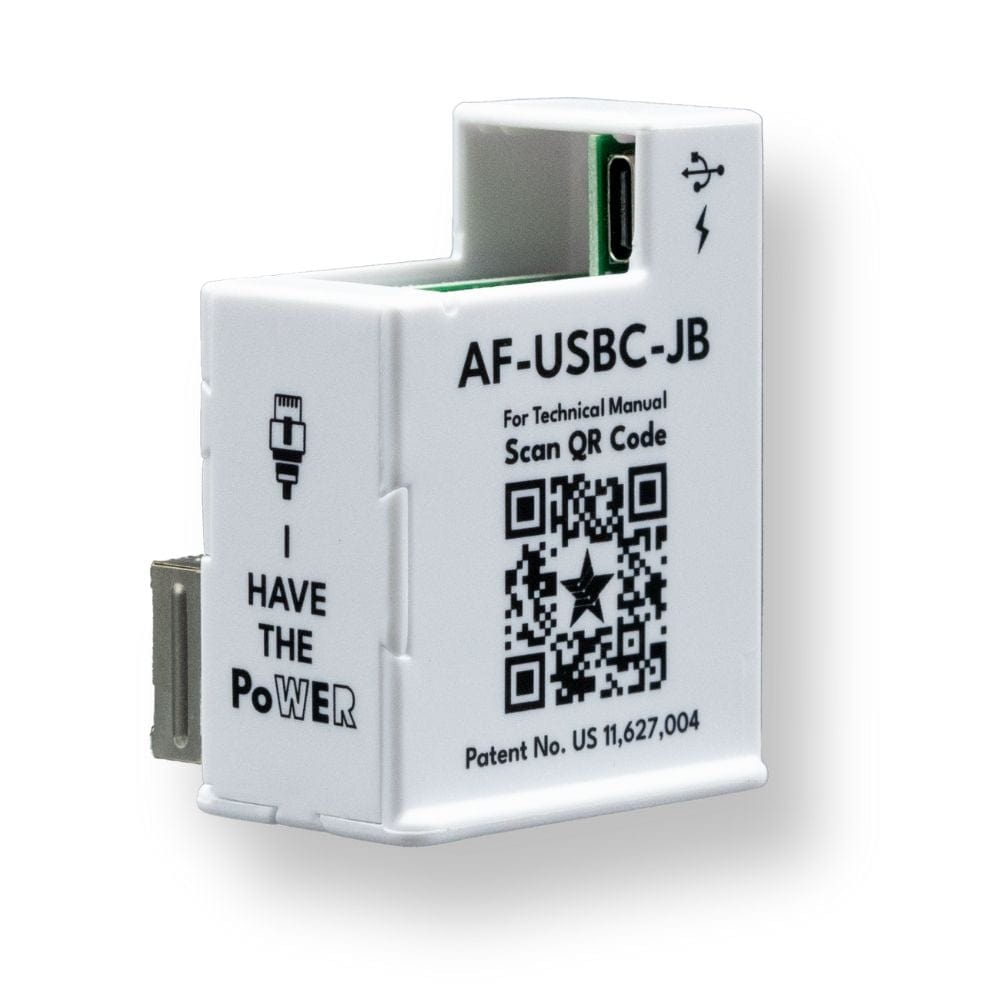 POE to USB-C Power and Data Delivery with 15 Watt Output for iPad - 10/100 Mbps with Lightning Cable Included
Our Patented PoE to USB-C Power Delivery and 10/100 Data Combined
Connect to USB-C PD Enabled Devices like iPad Mini 6, iPad Air, and more with both power and data.  This rugged, affordable device converts normal, IEEE 802.3af PoE into USB-C power delivery (PD) and data with an integrated USB-C right-angle cable. 

*No accessories to buy, this device fits into almost any junction box and works with any PoE switch.
U.S Patent No. 11,627,004
Product Features:
Designed to fit in junction boxes and designer tablet enclosures including Heckler, Viveroo, ArmurActive, and More
Place your iPad or Samsung Tab where you want even without an AC outlet nearby
Works with USB-C Power Delivery (not just legacy 5-volt USB-C devices)

Delivers up to 95 Mbps (Fast Ethernet) wired data to your device

Input voltage range 44v to 56v POE
Output voltage 5 volts 2 amp - Tested with previous generation iPad Air, iPad Mini,  and more
Standard USB-C plug fits any USB-C device
Compatible with your existing IEEE 802.3af PoE switch or injector (sold separately)

See Our Online Technical Manual
For consistent performance, be sure to have a high-quality USB cable. Low-quality USB cables (including some Apple cables) are inconsistent.