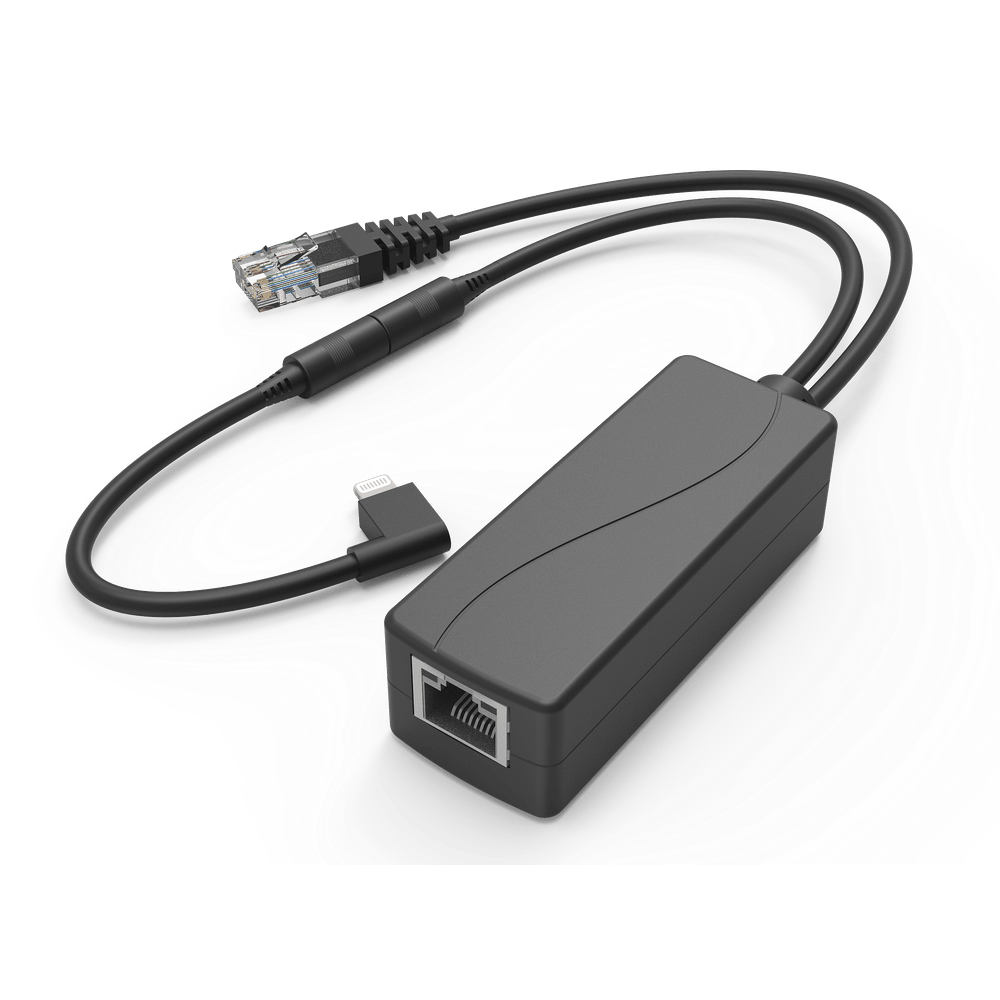 802.3af PoE to 5V Splitter for Lightning Devices
PoE to Apple Lightning Adapter with Gigabit Data on RJ45 Output
Perfect for conference rooms, kiosks, and anywhere else you need a digital display. Charge iPads from your existing PoE switch with these 5 volt Power over Ethernet splitter/converters. Use the Network dongle to provide gigabit data to another nearby device. Stream data to your iPad over WiFi or use our GAF-Lightning-PD to provide direct data and 5 volts of power to your tablet.
Product Features:
Place your touchscreen display where you want, not where the charging adapter can reach
Use to extend 5 volts of power to iPads* up to 328 feet from the source
"Splits" and converts PoE to 5 volts power and separate gigabit data
Input voltage range 44v to 56v POE
Output voltage 5 volts 2 amp for one camera or other device
Standard 1.35mm x 3.5mm DC power plug fits most devices
Compatible with your existing IEEE 802.3af PoE switch or injector (sold separately)
See Our Online Technical Manual
*Not compatible with iPad Pro (Gen 3) 12.9" Model
Need power AND Ethernet wired data?

One of our most often requested features is power and data to an Apple iPad through an Ethernet cable. Now we have a solution! See our GAF-Lightning-PD or our GAT-USBC-PD-REV2 to extend PoE power and data to your iPad.