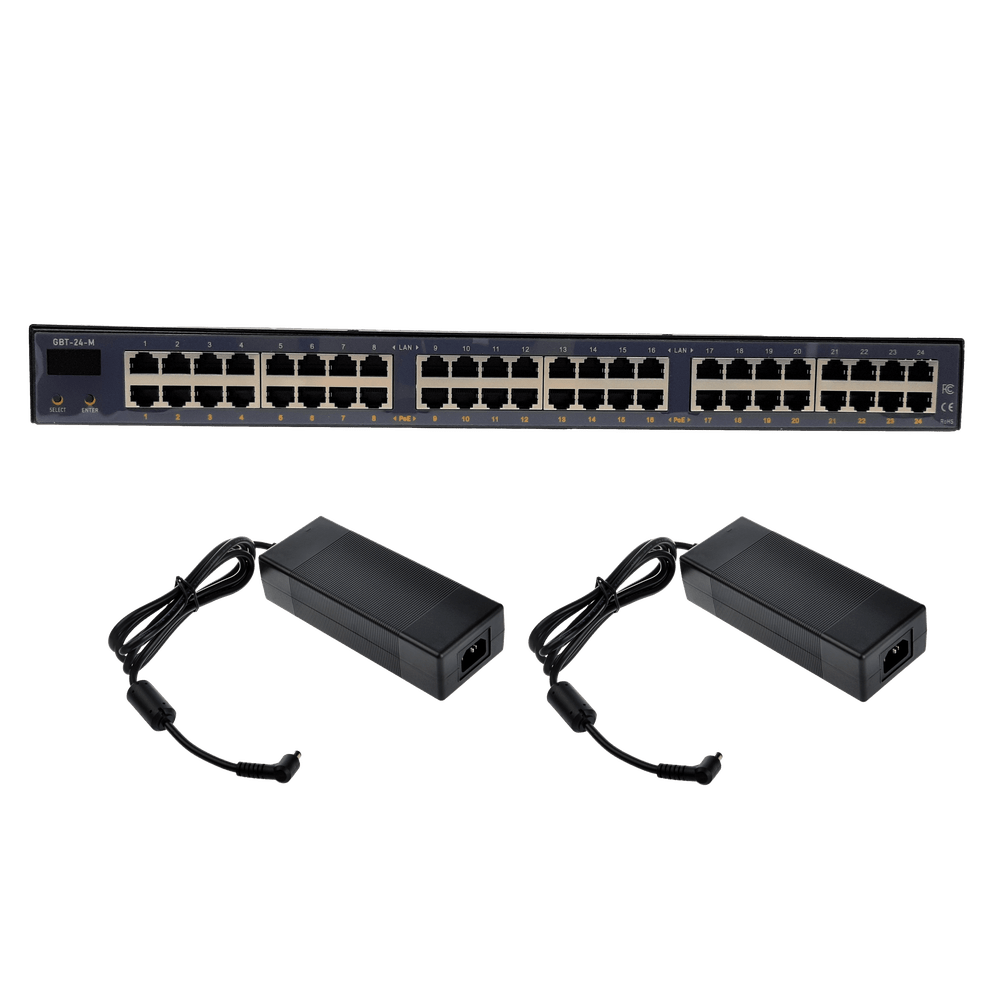 24-Port Gigabit 802.3bt Managed PoE Injector with 48 Volts 240 Watts of Power
Now you can upgrade your existing network to PoE while also adding port management. The GBT-24-M midspan converts any network switch to PoE. Additionally, the highly visible on-board OLED provides intuitive Layer 1 control and real time monitoring by port. This feature allows you to control the status and power performance of each port on the injector.
The high density GBT-24-M midspan converts any switch or PoE switch into an 80 watt per port PoE (IEEE 802.3bt Type 3) Power Sourcing Equipment for PoE lighting, A/V applications, or Node Centric PoE architecture. Use the included power supplies to mix and match 802.3bt devices with your 802.3af and 802.3at devices in one unit.

Product Features:
Renders a cost effective and easy to implement alternative to expensive, complicated infrastructure
Provides up to 80 watt per port output for PoE Lighting, A/V Applications or Node Centric PoE Architecture. Integrate up to 24 devices in one unit (Max budget 240w)
Layer 1 Port Management through the intuitive on board OLED screen and push button controller allow you to mix and match devices in varying PoE Classes
Active IEEE 802.3at negotiation on Mode A and Mode B with power capacity up to 60 watts and a managed passive configuration up to 80 watts per port
Kitted with two UL/CE/FCC certified 48 volt 120 watt power supplies for a total budget of 240 watts
Includes an on-board automatic cooling fan