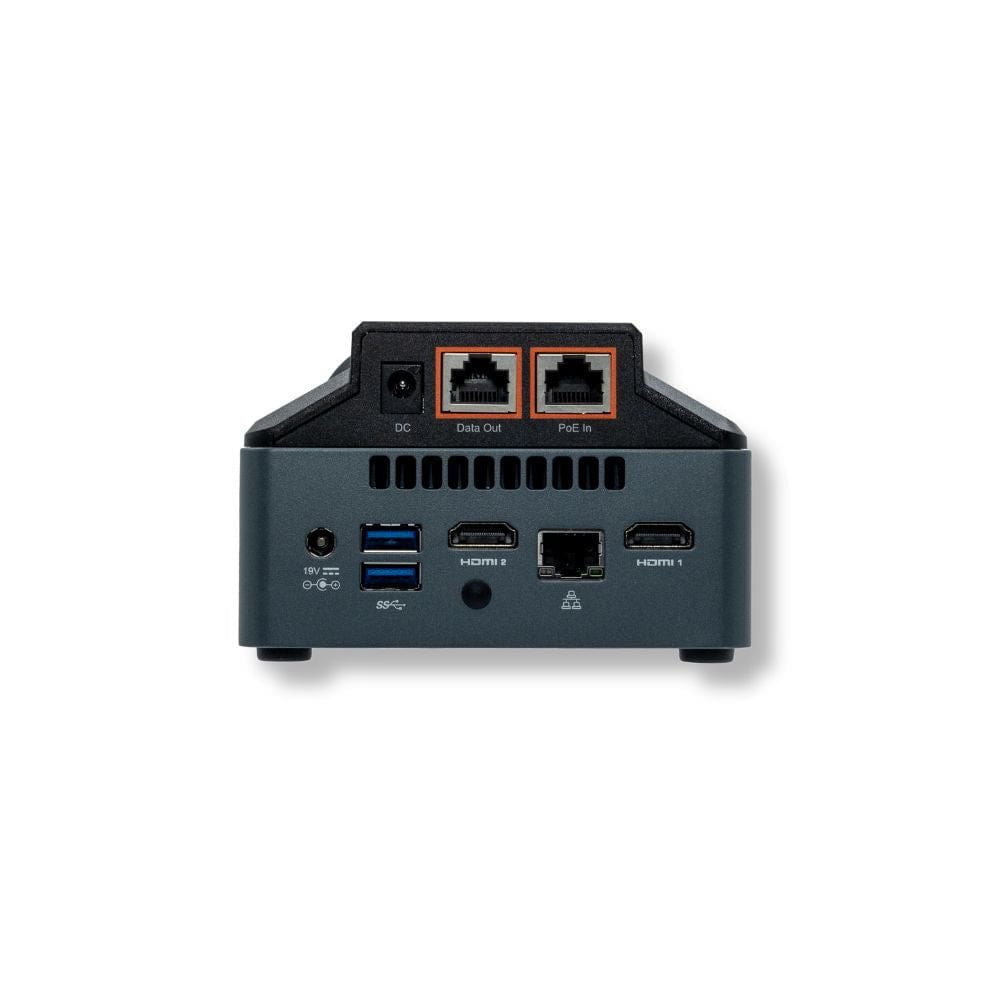 PoE++ Enabled NUC - NUC7CJYHN
Intel NUC NUC7CJYHN Barebones with PoE++
Why Power Over Ethernet?
Now you can install a NUC where you need it, regardless of whether or not it will be close to an outlet. The costs and infrastructure required to install traditional AC outlets can drive up your project budgets and extend your schedule. With the GBT-NUC-NUC7CJYHN-W, you can use IEEE 802.3bt or uPoE to deliver power and data to your NUC for AV, conferencing or any other application.
Product Features:
Use to deliver power and data to your Intel NUC using one Ethernet cable
Works with Cisco uPOE and IEEE 802.3bt dual signature PoE
Maximizes install by enabling better placement options and reducing installation and building costs
Kit includes Compatible Gen 7 NUC

Operating System: Windows 10 Home
Included Components: Barebone System
CPU Model: 2 GHz Celeron

Hard Drive: HDD
Graphic Coprocessor: Intel UHD Graphics 600
Flash Memory: 4 GB
*This device provides up to 60 watts of power for the NUC.  Some higher performance Gen 10 models will draw more than 60 watts of power.  Please verify compatibility with your model.  We offer a 30 day no-questions asked return policy for testing purposes.
10/100/1000 Gigabit Data Rate
Patch Cables Included
Ready to Get Started?
Check out our Quick Start Guide and Online Manual Here for details on installing and configuring your PoE NUC Lid.