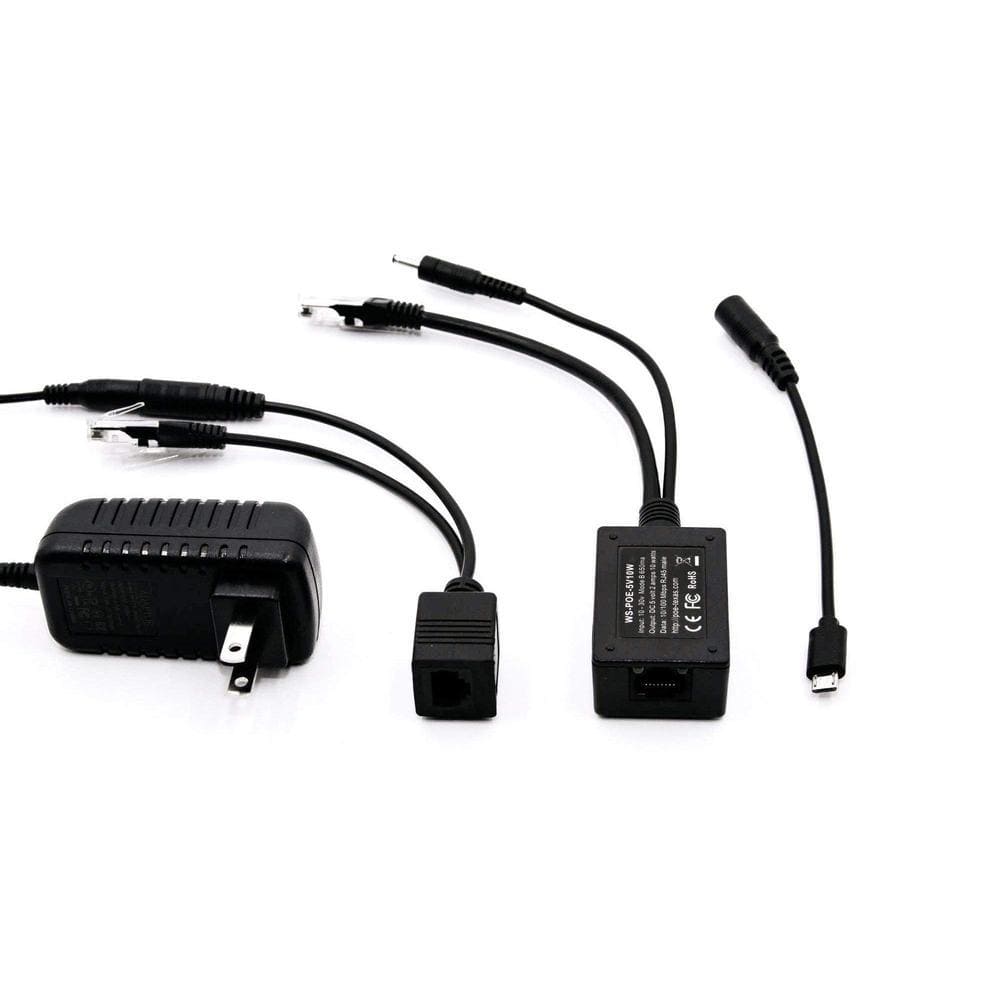 5 Volt 10 Watt PoE Adapter Kit for MicroUSB Charged Devices
Kit includes a 24 volt PoE Injector and micro USB adapter to power your 5 volt non-PoE devices. This kit gives you everything you need to power Windows Tablets, Raspberry Pi or USB devices up to 328 feet.
Place your device display where you want, not where the charging adapter can reach. Normal USB and microUSB charging cables won't work efficiently for more than a few feet, but our 5 volt PoE splitters and PoE kits can run for hundreds of feet.
Simple, Reliable, and Supported By Experts We design our Power over Ethernet solutions for simple installation and long life, but sometimes things go wrong. That's why expert help is only a phone call away, and all of our PoE products are backed with a 1-year replacement warranty and 30-day "no questions asked" return policy.
Accessories:
PT-1.35-1.35-3.5M - 11.4 foot extension power cable