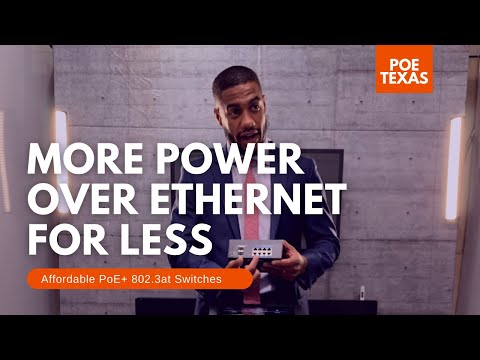 Affordable PoE+ Switches for USB-C, WiFi, VoIP Phones and More
You don't need a licensed electrician to install Power Over Ethernet, so the projects you can do are endless! What project will you do next? Now affordable, Plug and Play PoE+ for higher power projects.
See our PoE Powered Projects Playlist on YouTube here.