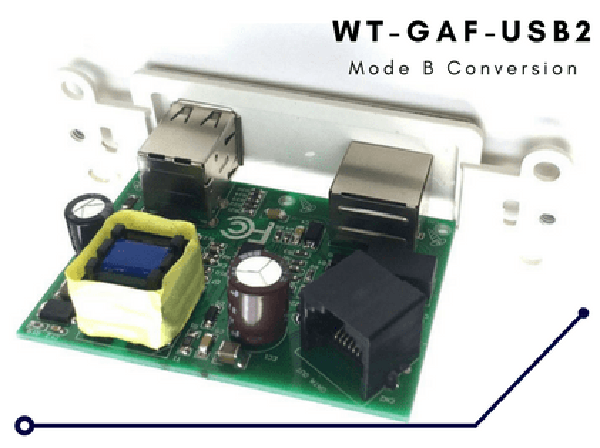 WT-GAF-USB2 Conversion to Mode B
Out of the box our WT-GAF-USB2 is Mode A power only - What does Mode A mean? - and this short blog shows you how to convert your Mode A only WT-GAF-USB2 to Mode B, giving it compatibility with our 10/100 series of PoE injectors.  
All you need for the conversion is 4 x two pin shunt jumpers for each board.  If you don't have them lying around the house, here's a link:
Then, just place the 4 x jumpers on the pins on the board at the location shown in these pictures.
That's it.  Now you can power this with any of our WS-POE- . . . products.