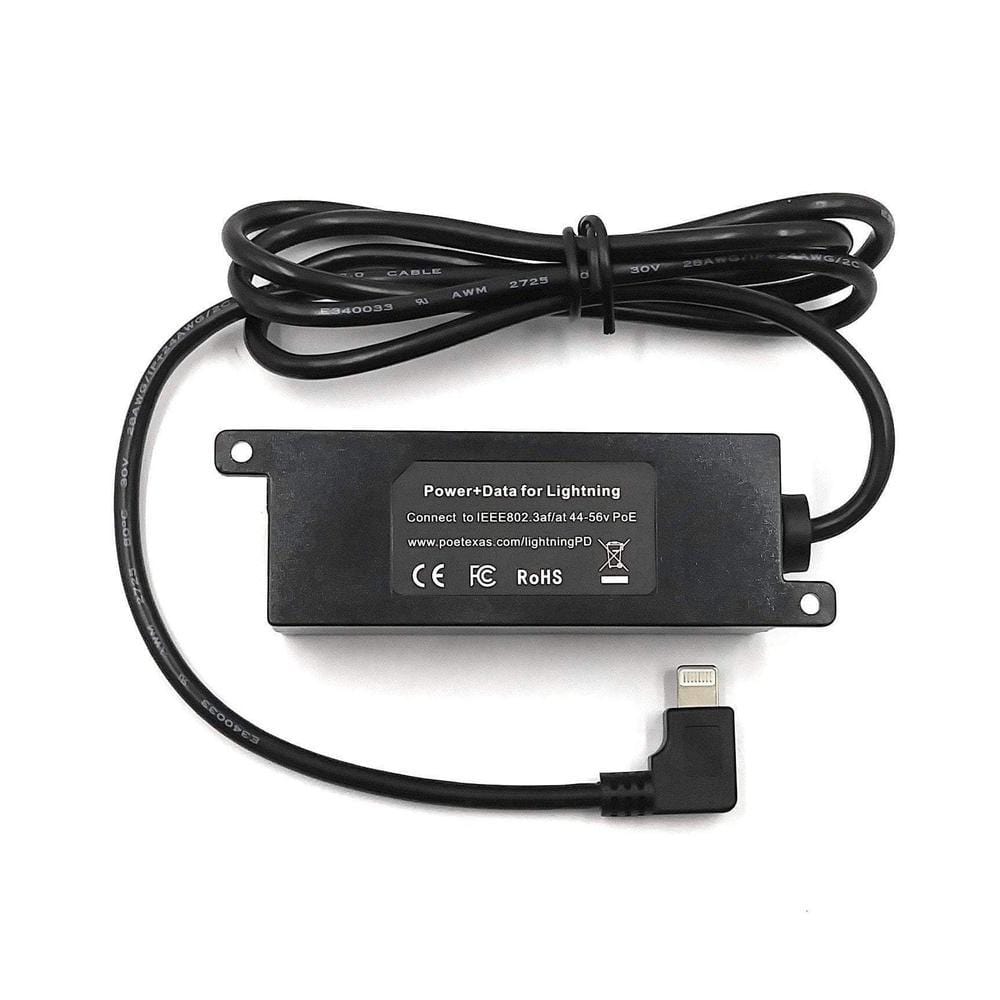 802.3af Ethernet Power and Wired Data for Conference Rooms, Mounted Tablets & More - Extend PoE up to 328 Feet
Perfect for conference rooms, kiosks, and anywhere else you need a digital display.
You can now use one Ethernet cable to extend power and data to your iPad up to 328 ft away at fast data speeds! This PoE adapter is designed to deliver both 5 volts 12 watts of continuous power plus wired 10/100 data to iPad.
Product Features
Allows you to place iPad where you want. Extend power and data up to 328 feet.
Converts IEEE 802.3af PoE to 5 volts 12 watts
10/100 data speed capability
Wired data through the lightning connector allows for greater network security
Optimized for fast charging and better throughput
Plug-and-play design for easy installation
Compatible with any IEEE 802.3af/at PoE switch or injector
For home or business applications
3 Foot cable for easy connection
See the Online Technical Manual
NOTE: Not compatible with iPad 12.9" please see our patent-pending GAT-USBC-PD converter.
Place your touchscreen display where you want, not where the charging adapter can reach. Normal 5 volt charging cables for tablets won't work efficiently for more than a few feet, but our 5 volt PoE splitters and PoE kits can run for hundreds of feet.
Product Applications
• Zoom Room, Gotomeeting, Webex, Skype and other Video Conferencing
• POS Stations and Kiosks
• Schedulers and Mounted tablets