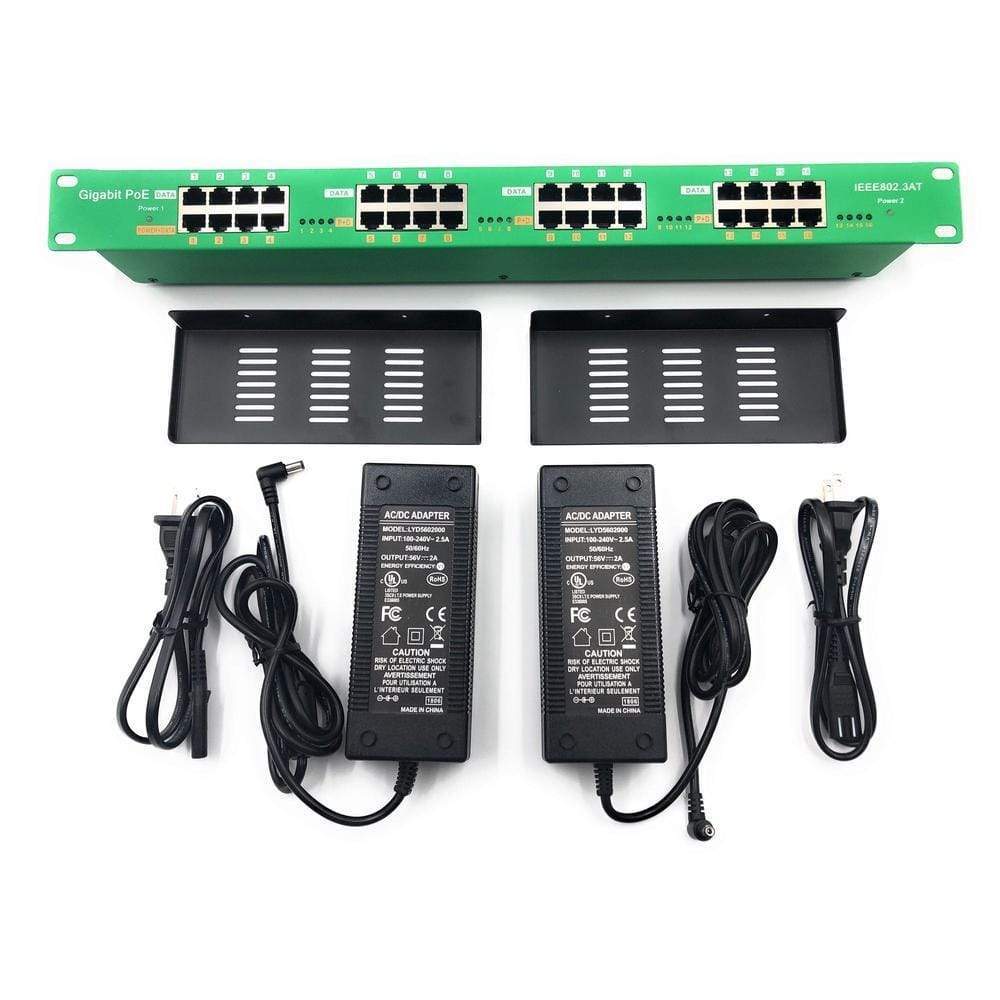 16 Port Gigabit 802.3at On-Demand PoE Injector with Dual 56V 240W Power Supplies
16 Port Active PoE Injector for High Powered Devices like Cisco WiFi APs
Power IP cameras, desktop phones, WiFi access points, and more. This 802.3af/at compliant Power over Ethernet (PoE) injector takes power from the included 56 volt DC power supplies and adds it to a Cat5, Cat5e or Cat6 Ethernet data cable to power your PoE devices.
Active PoE means the right power at the right time. An active PoE injector negotiates with the powered device to deliver the voltage needed, so there are no concerns about accidentally burning out lower powered or non-PoE devices. Power is only added to the data cable when an 802.3af or 802.3at device is connected.
Product Features:
Instantly upgrade any network switch or router to Gigabit Power over Ethernet

Use to power IEEE 802.3at (PoE+) devices like, WiFi Access Points and Cameras

Compatible with Active Cisco and Meraki WiFi Access Points and other devices - Please check manufacturer specifications for compatibility

Active auto-negotiation feature offers power on demand and protects non-PoE devices - power remains OFF until a compatible device is connected

Two UL/FCC/DoE Certified 56 Volt 120 Watt power supplies included for a total of 240 watts total budget

30 watt per port output for PoE+ devices

Designed to fit in a 1U Rackmout Space - Select the "With Power Supply Trays Option" to fit the injector and power supplies in 1U space*
*Learn how to mount the power supply trays onto your rack in this helpful video.