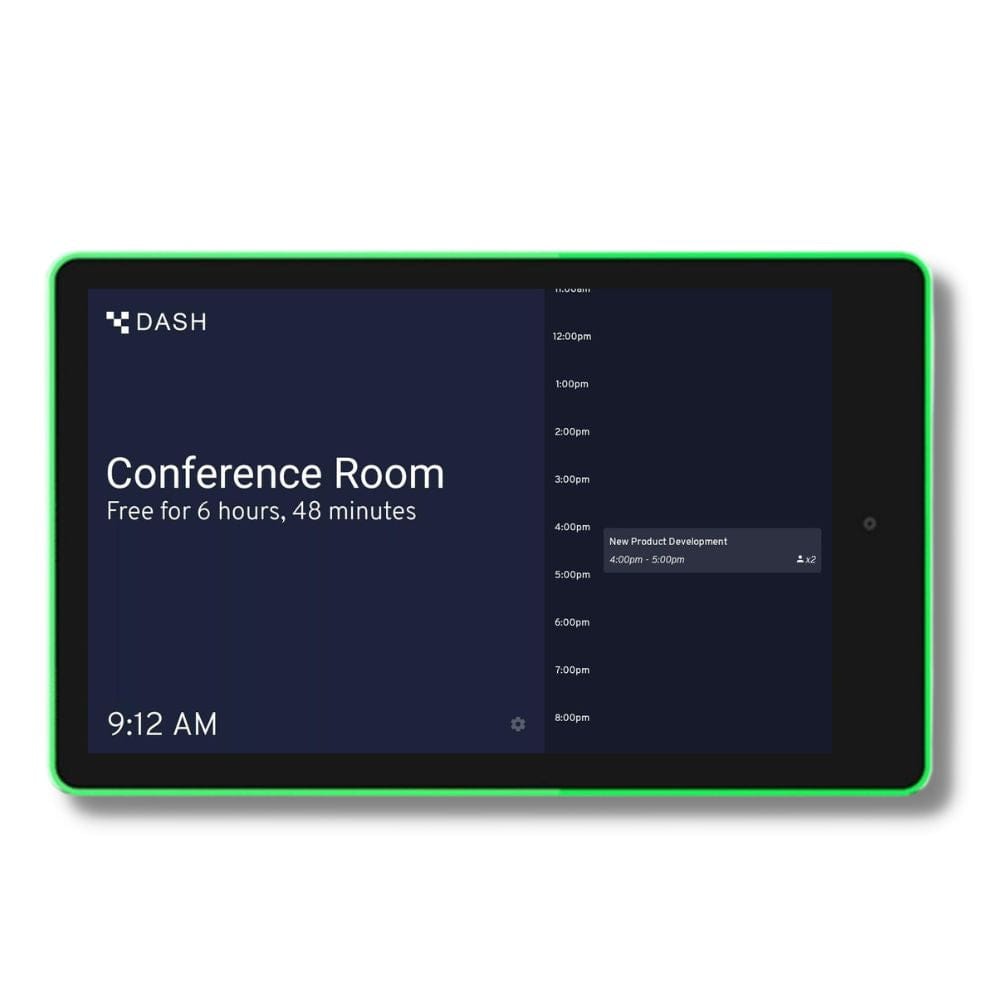 10" Touchscreen Room Scheduler with Highly Visible LED Ring
SKU
DENT-TAB-10-Scheduler
Install this Plug-and-Play Power over Ethernet room scheduler running Dash. Simply connect PoE (IEEE 802.3af), mount the display, and connect a calendar resource. You'll have a highly visible room schedule display for a fraction of the cost of other solutions.
No costly, hard to reach programmers 
The Denton Tab-10 display comes with the Dash app pre installed and ready to connect to your calendar. 
No Subscription Required
The Dash display comes with a fully functional default branded room display at no additional cost.
Ready to Customize?
For only $3.99 per device per month, you can customize and rebrand the Dash display as well as add booking right on the device.
Ready to Upgrade Now?  Buy Your Business License
Need an Enterprise Solution?
For less than $10 per device per month, manage as many displays as you need through your own Mobile Device Manager (MDM) which PoE Texas can help you set up.