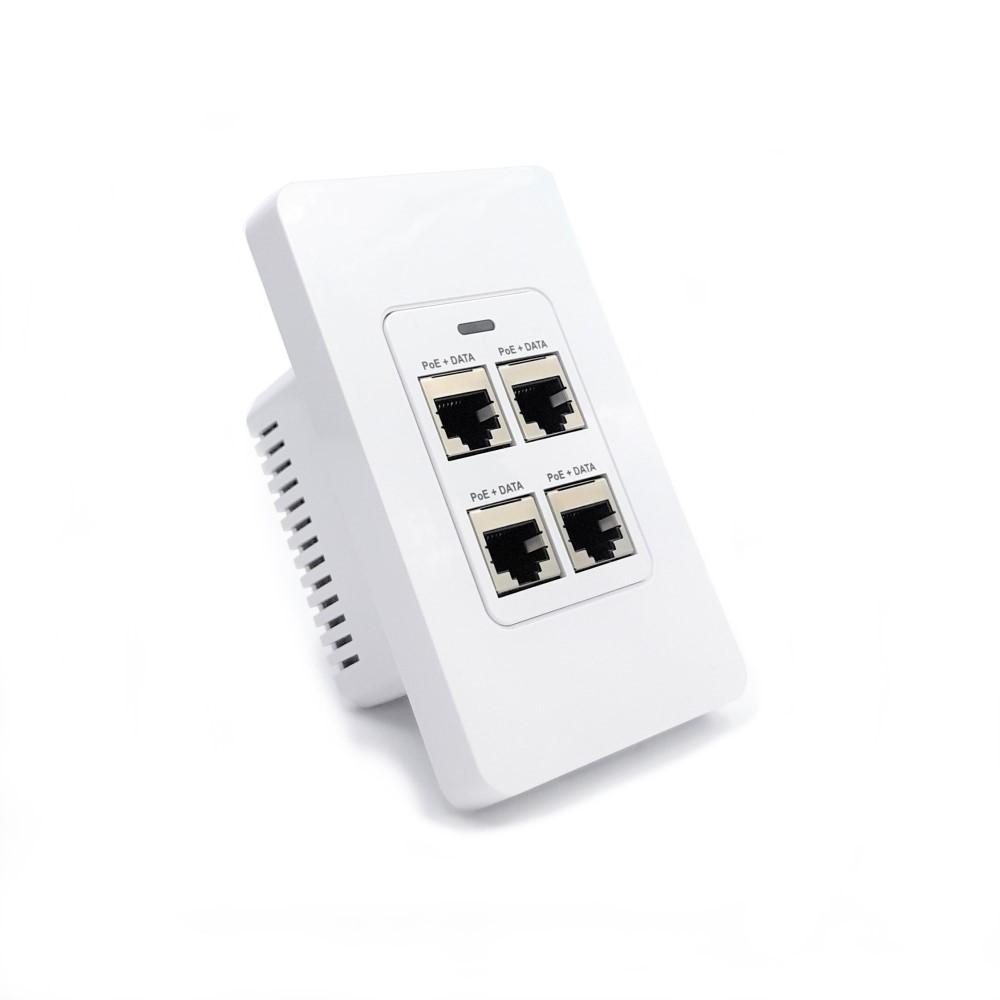 4 Port In-Wall Gigabit PoE Extender with IEEE 802.3bt Uplink Power
Four PoE+ Ports on One Network Cable Run. Power up to four IEEE 802.3af or two 802.3at IP phones, WiFi access points, or other low voltage devices over 600 feet from the PoE source. Power this switch via the uplink port with your existing 802.3bt switch or a 55-volt, 60-watt power supply like our BT-1-55v60w-IN midspan injector.
In-Wall Pass Through PoE Switch Opens Opportunities. Rather than limiting your device options because of the cost of adding infrastructure, this high powered pass through in-wall PoE switch allows you to add devices and capacity anywhere on your network. Install in a remote office, a dorm room, a hotel room, use with a collection of cameras or wherever you need a little extra power and network capacity. Install this switch into a standard electrical receptacle for a complete integration into your home or office.
Product Features:
IEEE 802.3bt or 4PPoE compatible via uplink

Power up to four IEEE 802.3af or two IEEE 802.3at devices

4 PoE + Data Out Ports
Single Signature PoE
Passes VLAN traffic
60 watt maximum PoE output
Extends PoE an additional 300 feet
Flush to Wall outlet for clean install and look
Fits standard electrical outlet receptacle / Single gang box
Bright LED indicator
Durable construction with shielded RJ45 jacks
See the Online Technical Manual