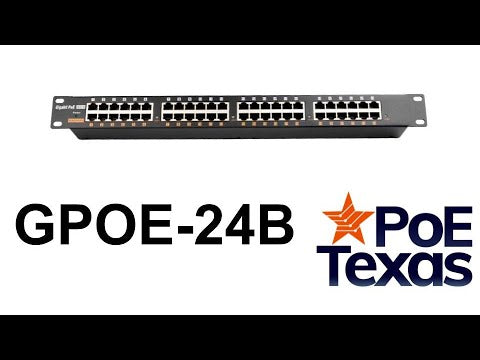 PoE Texas Introduces: GPOE-24B Gigabit Midspan PoE Injector
Passive PoE Means Versatility
Save big on network upgrades and installations using this 24 port gigabit midspan PoE injector.
Use the GPOE-24B to power up to 24 IP cameras, desktop phones, WiFi access points, or other low voltage devices through a network data cable.
With this PoE Injector, you can add power to your data cable for a fraction of the cost of upgrading to a PoE capable network switch.
GPOE-24B: https://www.poetexas.com/products/gpoe-24b
Kitted Options (with power supplies): https://www.poetexas.com/products/gpoe-24b-1