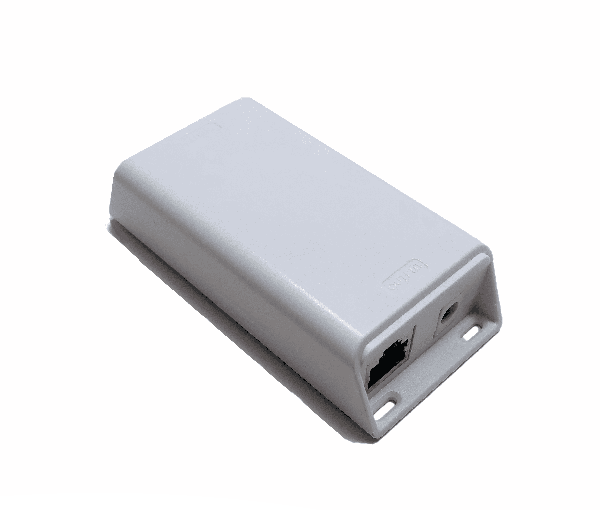 Power an iPad Pro, Surface Pro, Nest Cam, and other high-powered non-PoE devices with a PoE+/802.3at splitter
Which 802.3at splitter do you need?
With four options in our new line of Gigabit 802.3at PoE splitters (and more on the way), we want to make it easy to find the right PoE solutions for your devices so we've created this compatibility guide.
If you don't find the information you need, then let us know and we'll get you the answers.
GAT-USBC (Works with Raspberry Pi 3, Nest Cam, iPad Pro and more)
If your device has a USB Type C power input, then the GAT-USBC has you covered.
Combining the high capacity of Gigabit 802.3at PoE with USB Type C, the latest generation of USB technology, the GAT-USBC could change the way you power your digital life. Right now, the most common places to find USB Type C at work is in Apple's iPad Pro and Nest Cam, but device manufacturers are beginning to use it for powering laptops, monitors, and more.
And because the GAT-USBC can provide up to 25 watts of power, it's capable of supporting the power needs of multiple devices, making it possible to send power to everything on your desk through a single data cable.
 GAT-12v25w (works with Microsoft Surface Pro, LED Lights, BeagleBone Blue, Arduino, 12 volt PTZ Cameras, and more)
12 volts DC powered devices are common, and with twice the available wattage passive and 802.3af PoE splitters, the possibilities for the GAT-12v25w are practically endless. Power up 12-volt devices like the Microsoft Surface Pro tablets (pictured above) or single board computers like BeagleBone Blue and Arduino.
You could even power 12 volt DC LED light bulbs. Many 12 volt LED bulbs provide the equivalent of 40 watts incandescent bulbs but consume less than 5 watts of power, meaning the GAT-12v25w can power the LED equivalent of five 40 watt incandescent bulbs.
GAT-5v20w (Works with BeagleBone Black, Google WiFi, iPad Air, Lenovo Miix 320)
High-end devices like Apple's iPad Air and Lenovo's Miix 320 laptop/tablet hybrid push the limits of 5 volt charging, and it's only a matter of time before 20 watts becomes the standard in 5 volt charging.
Fortunately, we're already there with our GAT-5v20w. While our passive and 802.3af 5 volt splitters provide up to 10 watts, the GAT-5v20w takes full advantage of 802.3at PoE's higher capacity to deliver up to 20 watts.
GAT-24v25w (works with Beagle Bone X15, UAP-AC-LR, UAP-AC-LITE, UAP-AC-M, UVC-G3, UAP-Outdoor, UAP-Outdoor5, Mikrotik PowerBox, PLC Controls)
It's not unusual to have a standard PoE switch with a mix of 802.3at/af and 24 volt passive PoE devices. Likewise, a lot of non-PoE technology uses 24 volt DC power. Now available for pre-order, the GAT-24v25w, provides the perfect PoE solution for both situations.
When powered by a 802.3at PoE Switch or injector, the GAT-24v25w can convert the 802.3at PoE to add 24 volt Passive PoE to any Ethernet cable connected to its RJ45 output. Insert a 2.1mm DC barrel is inserted into the DC output, and power shifts away from the RJ45 port and on to the DC output while Gigabit data continues to flow.
Why 802.3at splitters?
Higher-powered 802.at PoE, or PoE+ gives the added capacity needed for the latest non-PoE devices like laptops, monitors, Single Board Computers, large tablets (iPad Pro 12.9", Surface, and Surface Pro).
How much power capacity does 802.3at PoE add over 802.3af? A lot! Twice as much, as you can see on the comparison chart below.
| | | |
| --- | --- | --- |
| PoE Standard | Voltage | Power Output |
| 24 volt Passive PoE | 24 volts | Not defined |
| 802.3af | 44 to 57volts | 15 watts |
| 802.3at | 44 to 57 volts | 30 watts |
What if you don't have an 802.3at PoE switch?
No problem. You can use our 802.3at PoE injectors to add 802.3at to your existing 802.3af  PoE switch or non-PoE switch. 
Is there anything we left out? Let us know! We're always working on new splitter solutions, and we'd love to learn more about your needs.