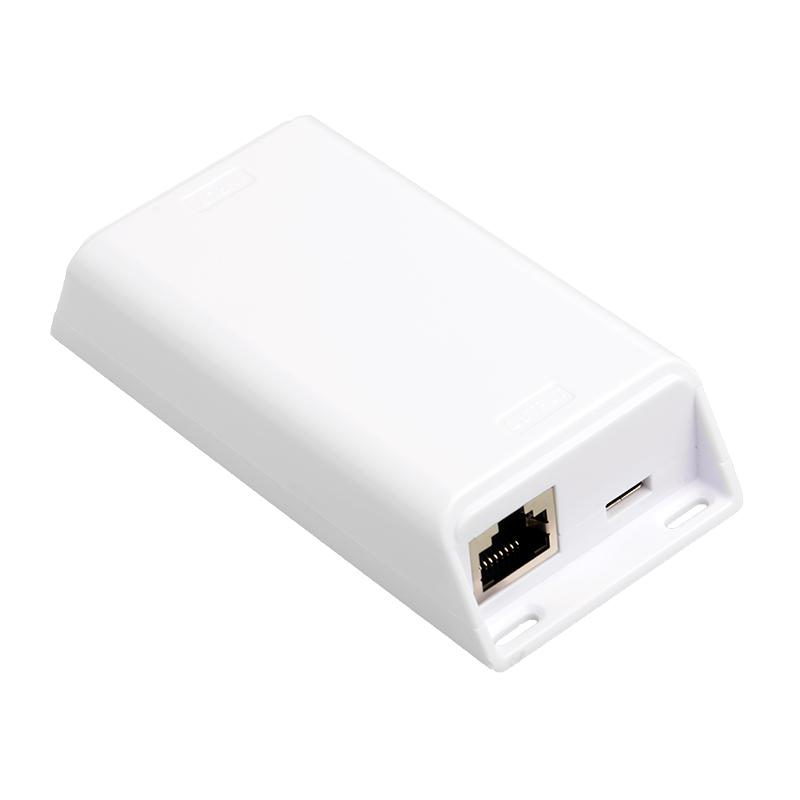 PoE+ (802.3at) to USB-C Splitter - Power Delivery with Separate Gigabit Data
POE+ to USB-C Power Delivery with Separate Gigabit Data - Convert PoE to 5V, 9V, 12V, 15V or 20V
This PoE to USB Type C Power Delivery solution is ideal for delivering continuous charge to your WiFi enabled device. This PoE splitter negotiates USB-C Profiles to keep your tablet, camera or other device charged and powered on. The separate network output can provide direct secure network at Gigabit data rates.
We designed the GAT-USBC-REV2 specifically to be compatible with the Apple iPad Pro 12.9" profile for fast charging at 15 volts. However, it works to negotiate up to 25 watts* of USB Type C power to other USB-C devices like Nestcam Outdoor, Google WiFi Mesh Router and more.
Product Details

Compatible with USB Type C devices like iPad Pro 12.9", Nest Exterior Cameras, Google WiFi Mesh Router and other USB-C Devices
Ideal for extending continuous power to USB-C Devices requiring up to 25 watts

Output with Power Delivery negotiation at 5V, 9V, 12V, 15V, 20V
Max Output - 25.5 Watts
Works with IEEE 802.3at (POE+) switch or injector (sold separately)
See Our Online Technical Manual
*Need Extra Power? See our POE-USBC-Kit for an all inclusive Kit that offers up to 40 watts.